Aztec Schools will be hosting a balloon event in the form of a Pep Rally with the theme of Learn to Rise as the focus on September 28th, 2023. Park Avenue will be released around 9:00 and will travel to Fred Cook Stadium by Koogler for the event. Students will be served cinnamon rolls and juice upon their arrival and then will be entertained and rallied by our cheerleaders and dance team. The Tiger tunnel will be up so that students will be able to run/walk through it to the stands escorted by their teachers. The only students on the field will be the students that won the raffle from each individual school. (Please make sure they have a signed permission form.) We will have our yearbook sponsor taking pictures of your students. Safety will be provided by the police and our safety team. It should be a very fun event for your students and we appreciate your cooperation in allowing them to be a part of this. Please remember, that we cannot have added vehicles or spectators of any kind because of the capacity and for safety reasons. If you have questions, please call the school for added information. (This event will last approximately for about 45 minutes for each school, times may vary.) Students should return to Park Avenue around 10:40 am.

Greetings Park Avenue Families, We have many students who have still not registered for the 23-24 school year. While all students are placed in classes, we do need every parent to login to PowerSchool and update forms for the current school year. Our goal is that 100% of families have these forms complete by next Friday 8/11/23. If your student will not be attending Park Avenue this year, we do need you to come to the school and withdraw them. Our classes are very full, so if your student will not be attending, we need you to withdraw them asap to make room in our classes. We will be reaching out with more information about Meet and Greet and the new school year early next week, and look forward to seeing everyone soon! Thank you, Park Avenue Elementary School

Once you have registered your student next week, you will be able to look at their class schedule in PowerSchool and see who their teacher is for this school year. -To respect the privacy of all students, we will not be posting class rosters on school windows this year. -In addition to being able to see teacher names on PowerSchool, we will mail home postcards to each student letting them know their teacher's name and room number before school begins. Remember, Park Avenue will have a meet and greet day for all students on Friday, 8/11/2023 from 8am to 3pm where students and their parents can: -Meet teachers -Visit classrooms -Pick up backpacks filled with supplies -Complete important paperwork All students at Park Avenue will start school on Monday 8/14/23 🐯🧡🖤We look forward to seeing everyone soon! 🐯🖤🧡

Reminder-All Aztec School have Early Release today! Park Avenue releases at 12:10 today. It is the last day of school : )

Park Avenue's Lost and Found is now hanging on the fence. Please come check for your student's items before they disappear on Friday.

Hello, An Important reminder: The last day for the Park Avenue Afterschool Program was last Thursday 5/18. Please make sure that if your child attended the Afterschool Program you have made other arrangements for this week. Thank you, Park Avenue Elementary School

Thank you so much to Main Street Spirit for the awesome t-shirts for our Amazing Reading Race and to our wonderful Associate Superintendent of Federal Programs Lauren Laws for coordinating them!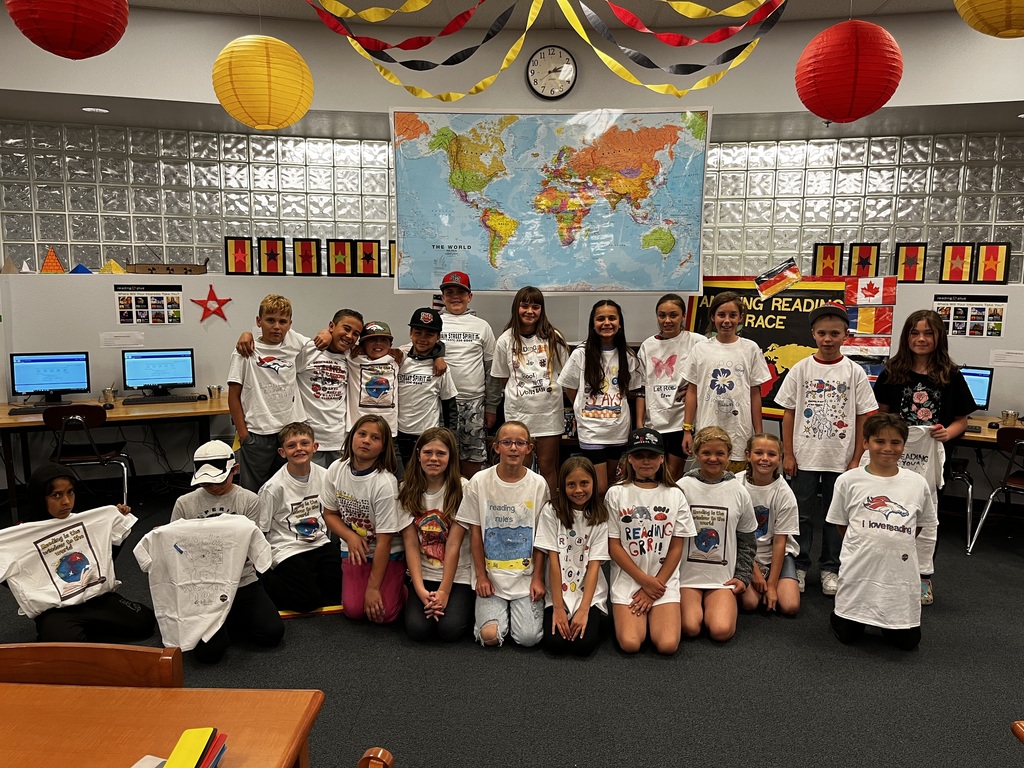 Here is our next Amazing Reading Race Family Fun Challenge!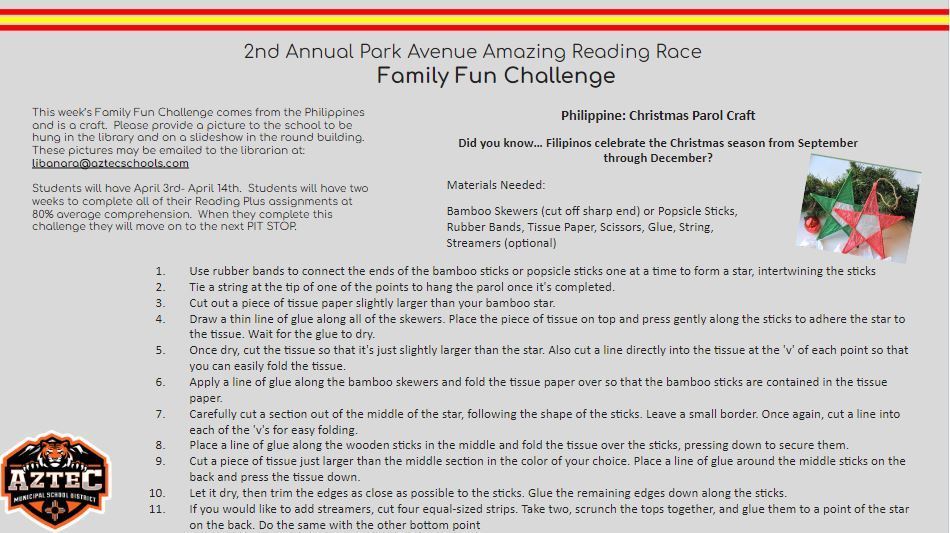 Park Avenue's STEM Night is TONIGHT April 4th from 5:30 p.m.-7p.m. Students and families, please come join us for free fun, food, and prizes! We will have 3 times the food this round to make sure everyone gets fed. Start in the cafeteria for dinner and head to the 100 building for over a dozen fun STEM related activities!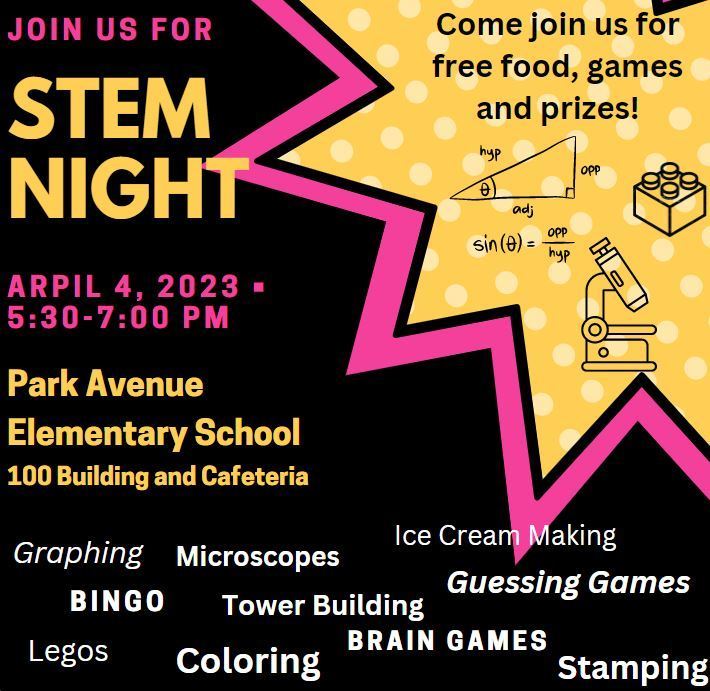 Our next Amazing Reading Race Family Fun Challenge is Iceland! See the attached picture to complete the challenge of your choice.

Park Avenue's STEM Night is coming April 4th. Students and families, please come join us for free fun, food, and prizes! We will have 3 times the food this round to make sure everyone gets fed 😉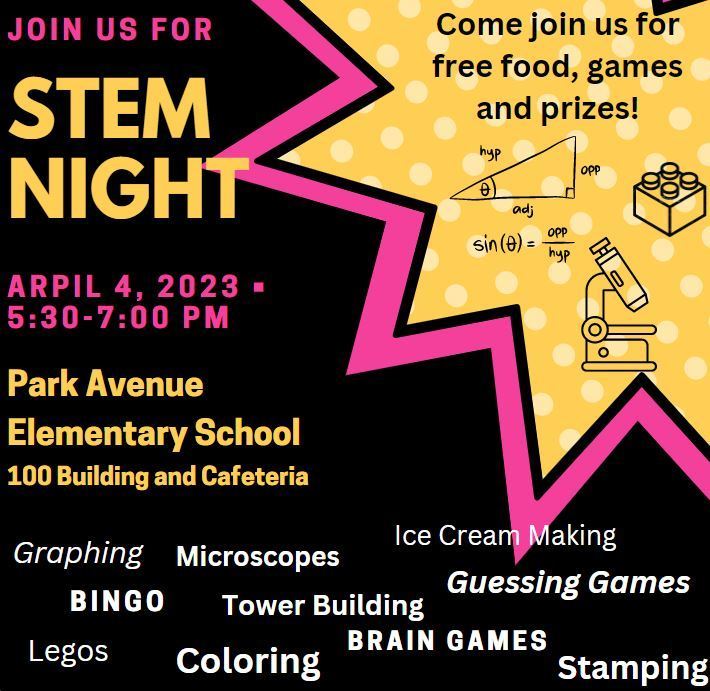 Please see the attached picture for the new Family Fun Challenge for the Amazing Race-Egypt!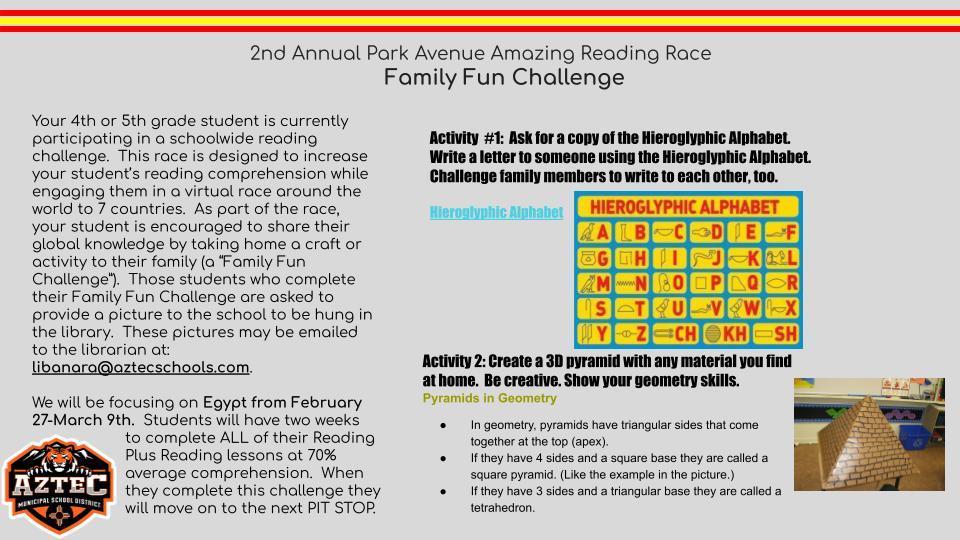 Family Fun Challenge # 2 for the Amazing Reading Race!

Reminder there is no school on Monday 2/20/23 in honor of President's Day.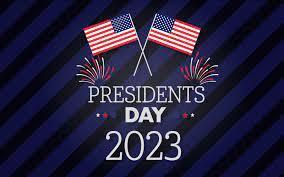 Good morning! Today kicks off Park Avenue's 2nd Annual Amazing Reading Race! At the beginning of each unit, Park Avenue will send home a Family Fun Challenge. Each student who complete the challenge with their family and emails it to our our librarian will be receive a special reward. Please see the picture for more details.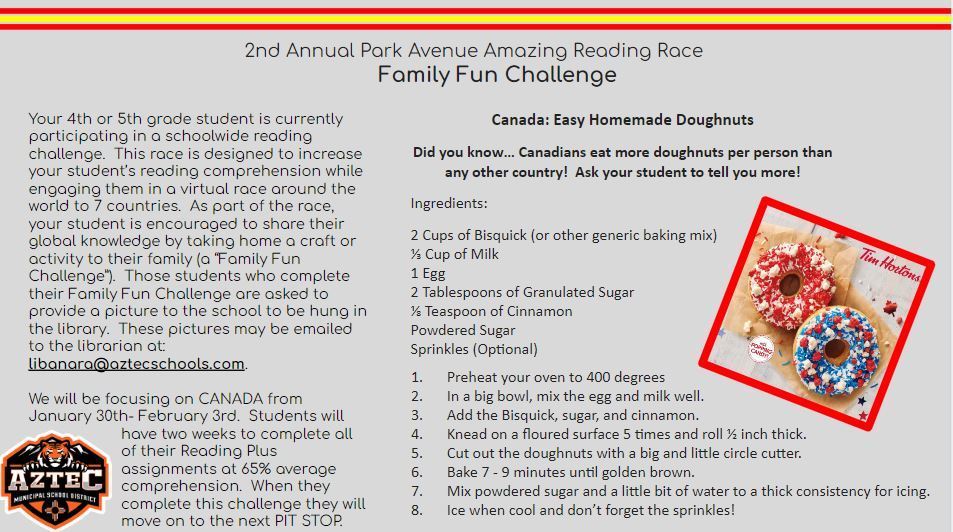 Big Brothers Big Sisters in San Juan County is looking for mentor volunteers. For more information please go to their website:
www.littlesneedbigs.org
.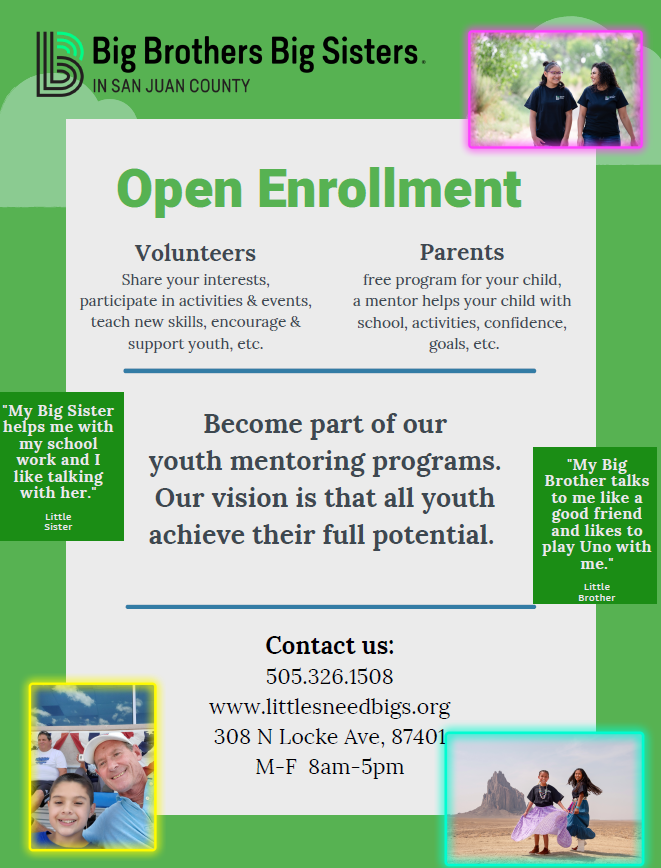 Sign up now for the Aztec Boys & Girls Club winter "Basketball Instructional League." For more info please call: 505-334-8861.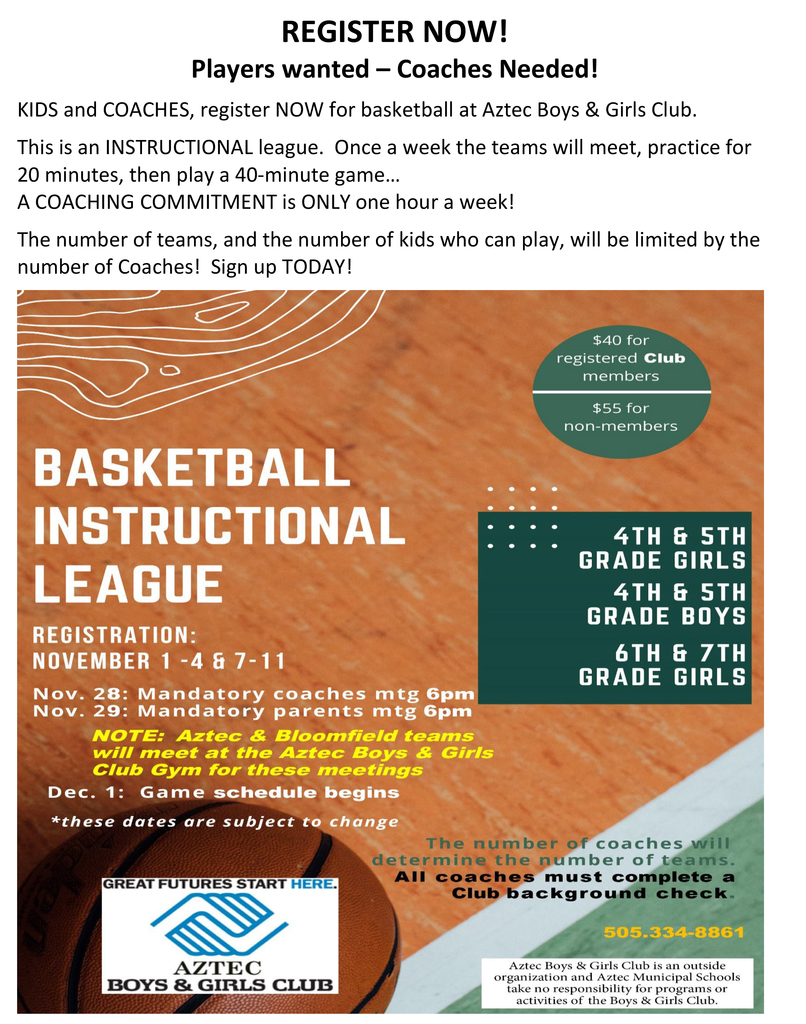 While it can be hard to predict the weather we do want to be prepared. In case of inclement weather please keep this important information in mind for Park Avenue: A snow day will be a Snow Day, there will be no online learning or assignments posted if it is a snow day. If it would have been a 2 hour delay in the past, we will now have a virtual learning day instead. In this case, classes will be online only beginning at 8:00 am with a fifteen minute grace period for students, with some discretion. All students should check their Google classrooms at 8 am for a virtual class meeting and the schedule of activities for the day. The Specials schedule will be: 5th grade will host a Google Meet from 11:00-11:25 4th grade will host a Google Meet from 11:30-11:55.

This week we would like send a BIG THANK YOU to our AMSD Custodial Team who keep our schools running smoothly, looking great, and always working to take care of both our students and staff. We appreciate all that you do for our Aztec Tiger Community!!!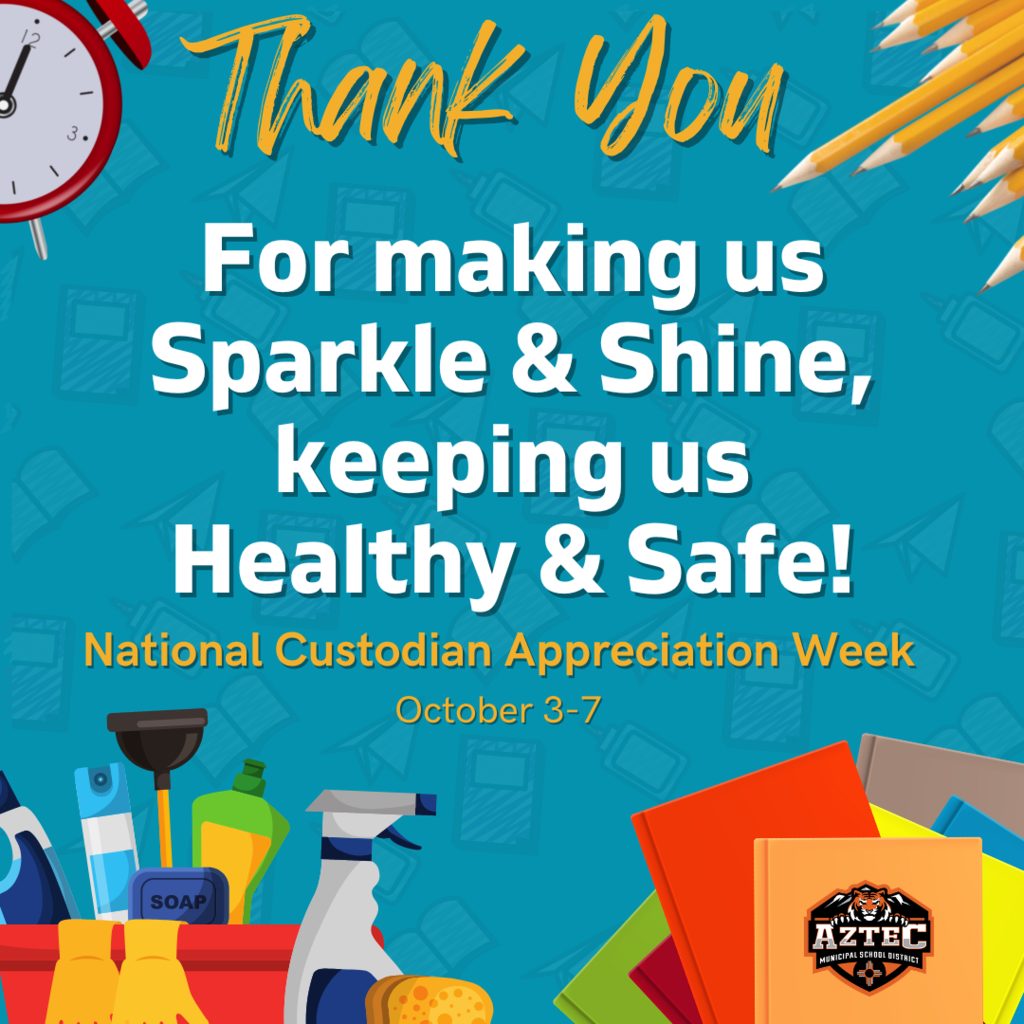 Check out this great information on a statewide Family Literacy Academy.