Important reminder: Park Avenue will be having a Family Literacy Night TONIGHT! 11/15/22 from 5-7 pm. We will have free dinner in the cafeteria and many awesome activities related to the education, agricultural sciences, and military science career pathways in the 100 building. There will be free prizes, a student performance, fun games, and the book fair will be open. Please come join us!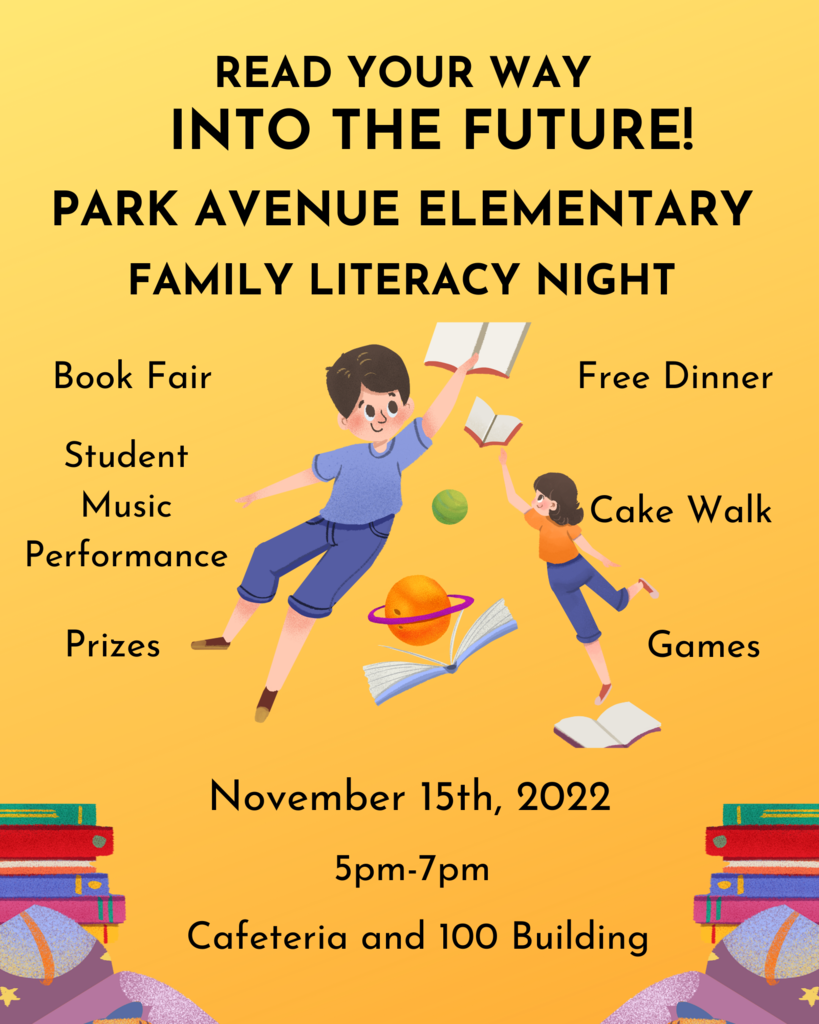 Big Brothers Big Sisters in San Juan County is looking for mentor volunteers. For more information please go to their website:
www.littlesneedbigs.org
.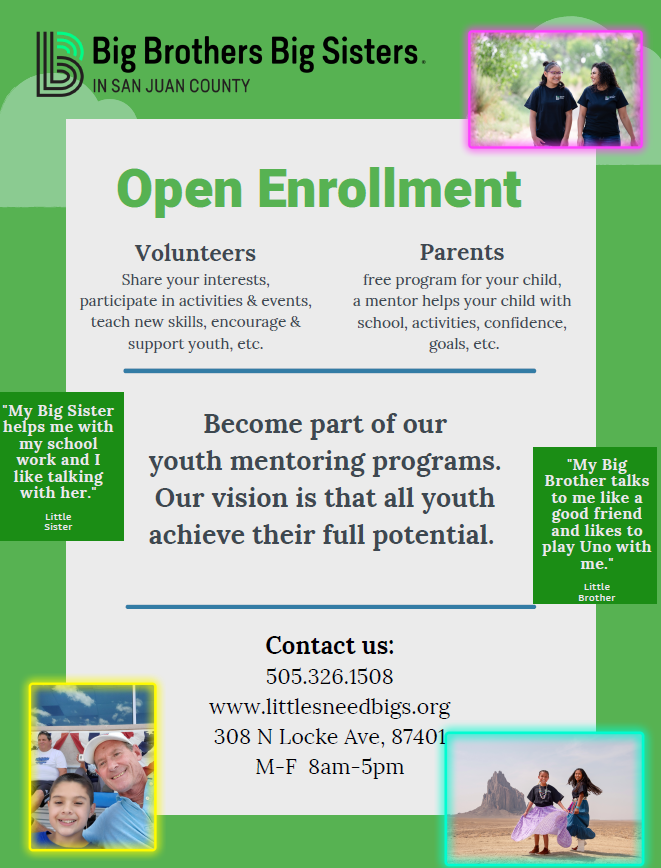 See picture for details about Park Avenue PTKO's Adopt a Staff Member Program

11/10/22 Thanksgiving Lunch Schedule (10:30-11:00 Harcrow, Rivera Sweet) (11:00-11:30 Johns, Lewis, Milam, Strauss, Warren) (11:30-12:00 Clark, Martinez, Moore, Quigley) (12:00-12:30 Magee, Perry, Strider) All cafeteria customers (Students and families) will enter in the 200 entrance in the Breezeway for ticketing purposes. Families will get a visitor's pass and pay as they enter the cafeteria.

Sign up now for the Aztec Boys & Girls Club winter "Basketball Instructional League." For more info please call: 505-334-8861.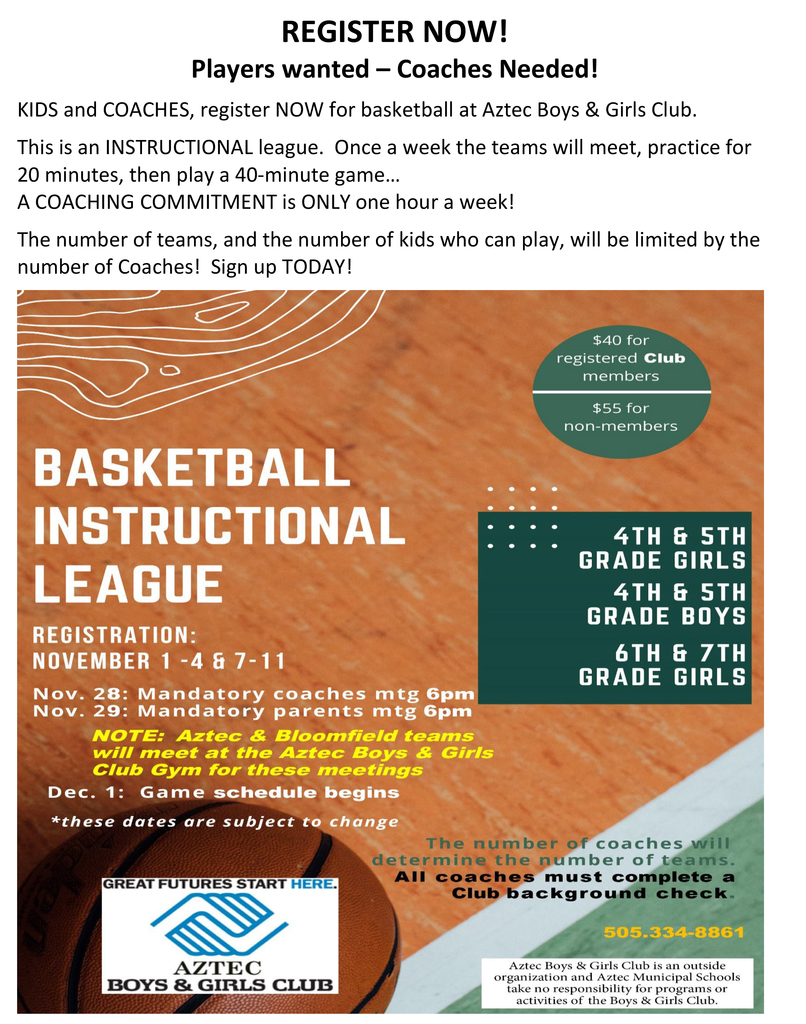 While it can be hard to predict the weather we do want to be prepared. In case of inclement weather please keep this important information in mind for Park Avenue: A snow day will be a Snow Day, there will be no online learning or assignments posted if it is a snow day. If it would have been a 2 hour delay in the past, we will now have a virtual learning day instead. In this case, classes will be online only beginning at 8:00 am with a fifteen minute grace period for students, with some discretion. All students should check their Google classrooms at 8 am for a virtual class meeting and the schedule of activities for the day. The Specials schedule will be: 5th grade will host a Google Meet from 11:00-11:25 4th grade will host a Google Meet from 11:30-11:55.

​Join us for Family Literacy Night on November 15th from 5 to 7 pm. See flyer for more details.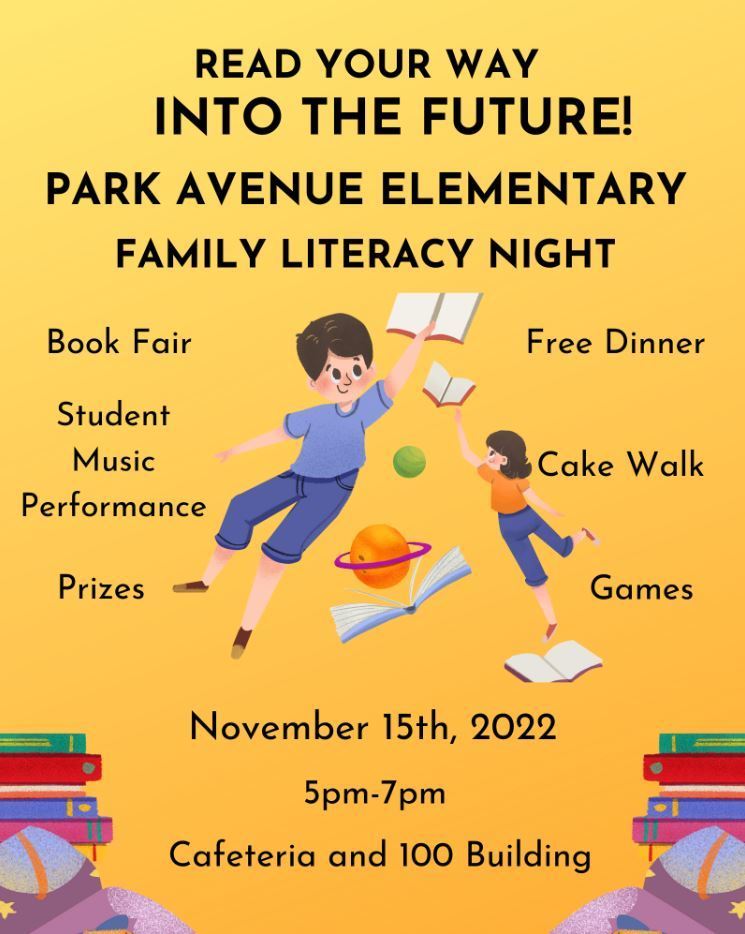 We have many activities going on this November and are so excited to have parents joining us at Park Avenue for all of the fun! Please remember that if you are planning on attending any in class parties or going on any field trips you do need to have a volunteer form in place. The only exception to this is for Thanksgiving Dinner and afterschool activities such as Family Literacy Night. Please come to the office to do a volunteer form. The turnaround for the application to be approved is usually 1-2 days. We can't wait to see you at Park Avenue!

Thanksgiving Luncheon - On November 10, 2022 our cafeteria will be serving a special luncheon to students and any families who have returned their RSVP. RSVPs were due by 10/28. Like all of our lunches this meal is free to students. Visiting family members will pay $4.00 at the door. Lunch times will be approximately: ● Harcrow, Rivera and Sweet's classes:10:55am-11:15am ● Johns's Class: 11:00am-11:25 ● Lewis, Milam, Strauss, and Warren's classes: 11:15am-11:35am ● Clark, Martinez, Moore, and Quigley's classes: 11:35am-11:55am ● Magee, Perry, and Strider's classes: 11:55am-12:15am Please note the lunch calendar states this will be on the 18th, that is not correct-Park Avenue's Thanksgiving Luncheon is on the 10th.


This week we would like send a BIG THANK YOU to our AMSD Custodial Team who keep our schools running smoothly, looking great, and always working to take care of both our students and staff. We appreciate all that you do for our Aztec Tiger Community!!!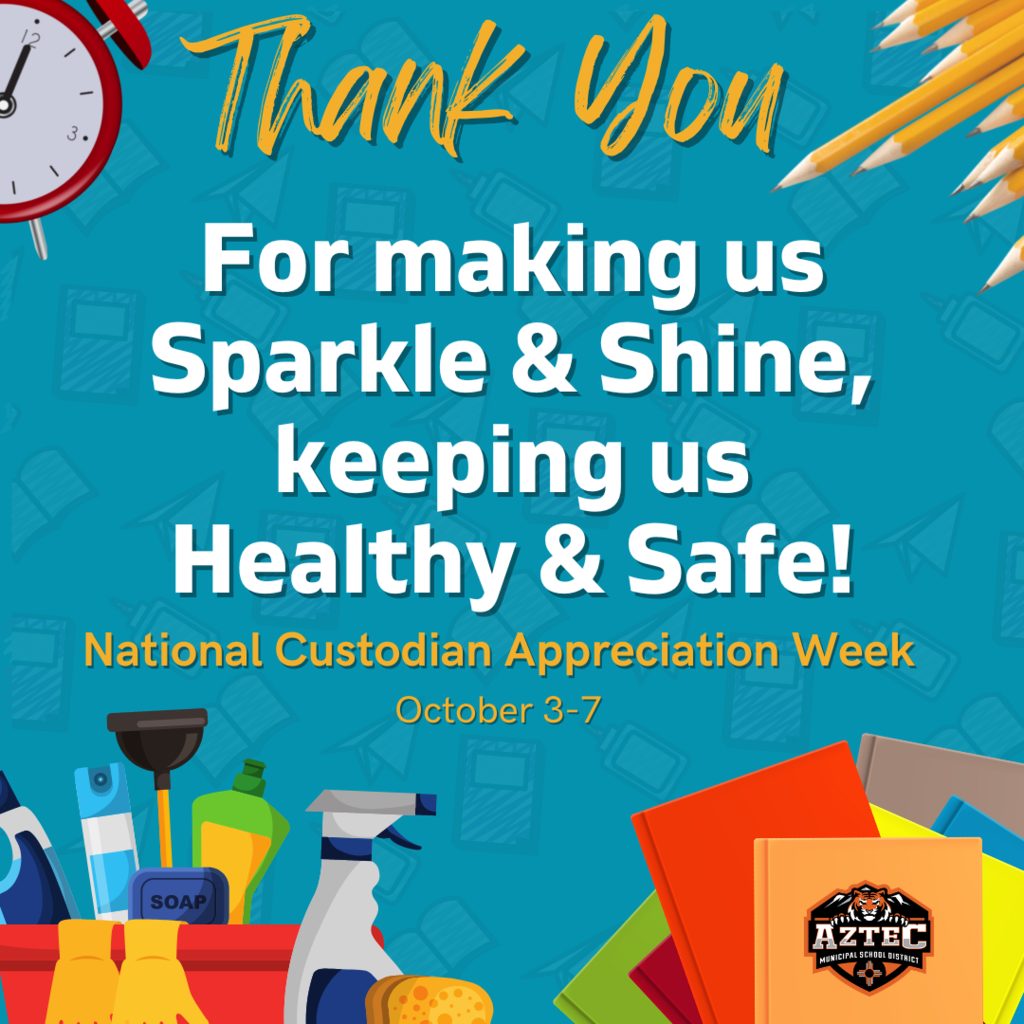 Halloween Costumes and Parties - We will allow costumes on Halloween and classes will be having parties in the afternoon. To keep everyone safe please make sure that students have no full face masks, there is no fake blood, and no real or fake weapons. Please follow the regular school dress code and let's keep it fun.

Parent Teacher Conferences are coming up! Conferences will be from 1:45 to 7 pm on Thursday 10/27 and 8 am to noon on Friday 10/28. Students will be released at 12:10 on Thursday and there will be no school on Friday. Teachers will send home details about conference sign up a couple of weeks before the actual conferences. Q1 Report Cards will be distributed at Conferences.

Our Parent Advisory Council (PAC) will now be a Parent Teacher Organization (PTO). PTO Projects in the works include a Gift Basket Raffle, Teacher Appreciation, and a Christmas Store for kids. We really need Parent Volunteers to make these things happen. Parents please come to our next meeting, the more helpers we have, the more we can spread out the work and time commitment. Our next PTO meeting will be Next Monday 10/10/22 at 3:15 pm in the cafeteria. If you can't make the meeting we'd still love your help volunteering and welcome your ideas. Please call the school office and ask Alexis for any questions.

Join us in celebrating Aztec Homecoming Week - Oct 10th - 14th. See flyer for more details.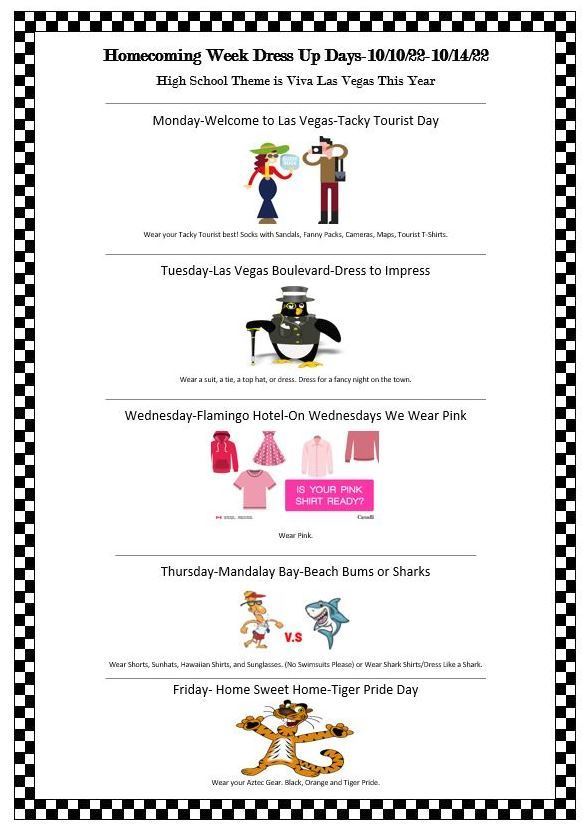 Start With Hello - Join us September 19th - 23rd in promoting kindness and friendship with dress up days. See the flyer for more information.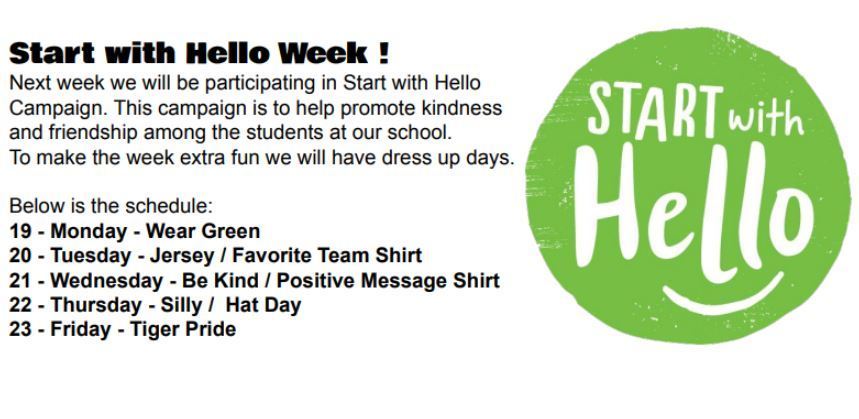 School Pictures are tomorrow! There is no packet ahead of time. All ordering is done online after the pictures have been taken. Please see flier for more information.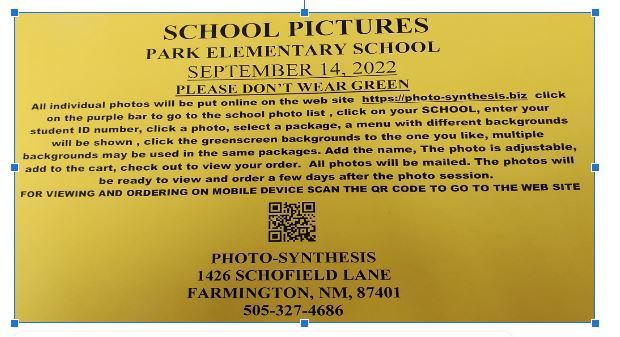 Attention Park Avenue Families: Has your student brought home their fundraiser envelope? It features the fun prizes below on it. Please follow the directions on the envelope and go online to get then fill out the envelope and return it to the school. Students are very excited about their prizes and this helps our school do cool stuff for the kids. If your student did not get an envelope please call the office and we will get one for them.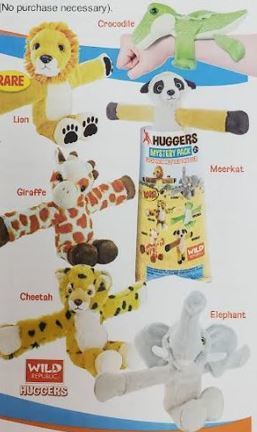 ​Just a reminder - No School on Monday, 9/5/22, due to Labor Day. Enjoy your 3-day weekend!

Dear Students and Families, This morning we had a fire drill. This was part of the weekly drills we are required to hold for the first month of school. There was no fire, and the drill went quickly and efficiently. Thank you, Park Avenue Elementary School

We still have some students who are NOT registered at Park Avenue. We need families to get online in PowerSchool and do this. If you need any help please either come in person or call 505-334-9469. If you do not have internet access, you may come to school from 8am to 3pm to do registration. Please get your student registered by this Thursday so they can be appropriately placed in classes and have the best first day of school possible!